Barbara Kasten
Works
March 21, 2020 – November 8, 2020
Installationviews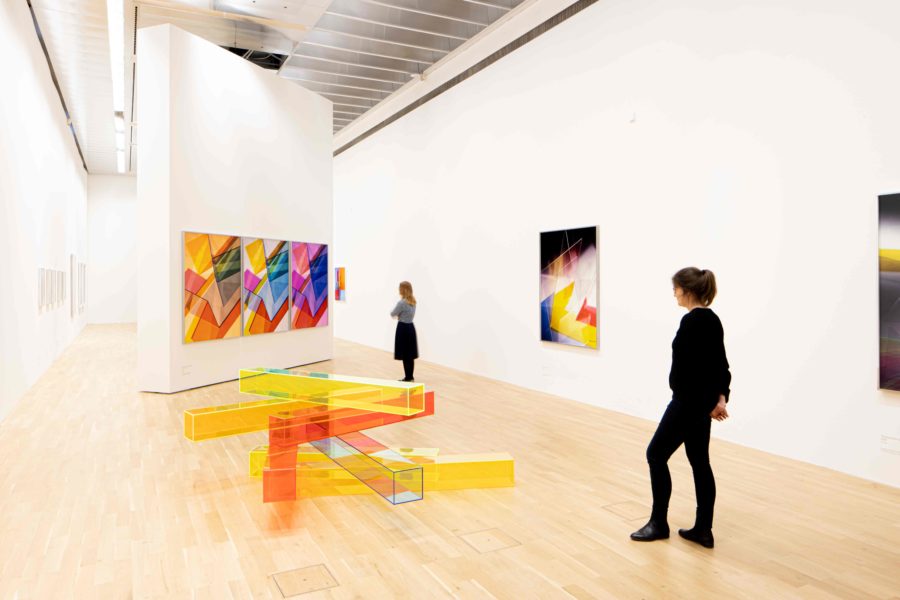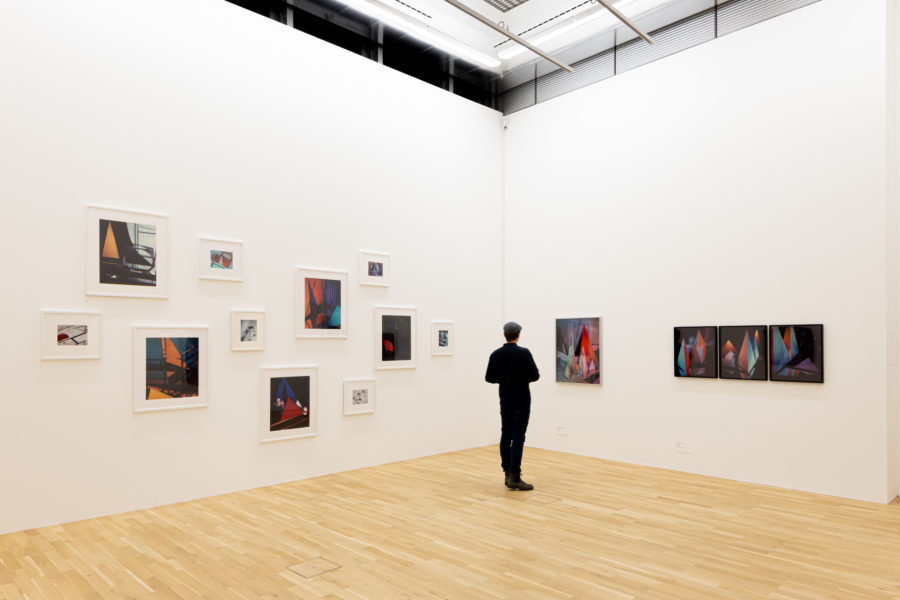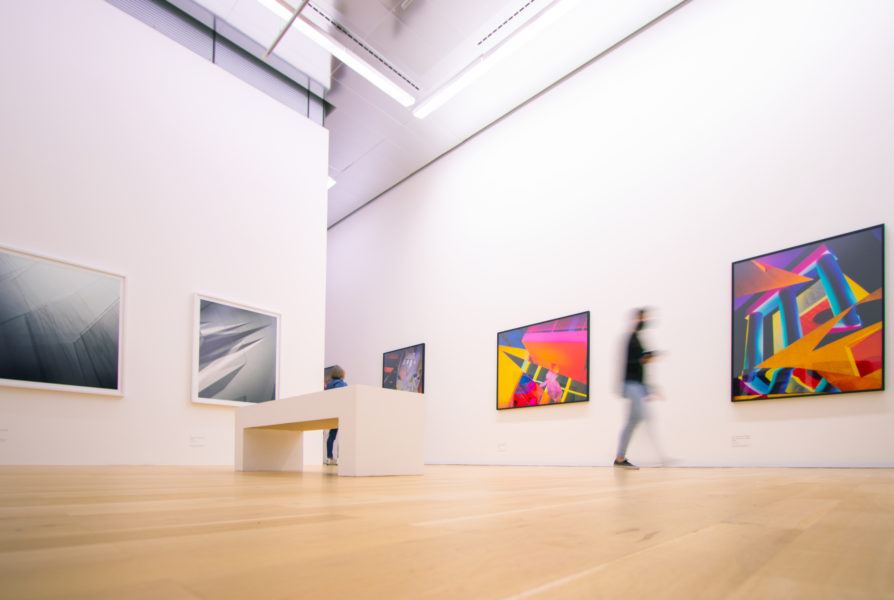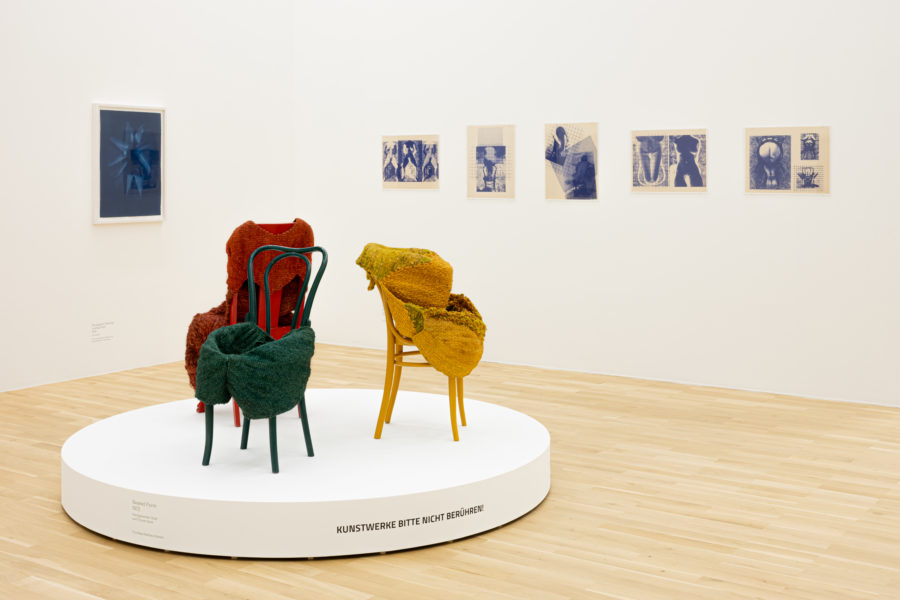 Infos
Over the past four decades, the American artist Barbara Kasten (b. 1936, lives and works in Chicago) has created an impres­sive body of work, at the center of which are her seemingly abstract photo­graphs. With the exhibi­tion Barbara Kasten. Works, the Kunst­mu­seum Wolfsburg presents a compre­hen­sive overview of her oeuvre for the first time in Europe—from her early sculp­tures and photo­grams via her construc­ti­vist photo­graphs to her most recent video installations.
After Barbara Kasten had already dealt with ideas of the Bauhaus, textile sculp­tures, and alter­na­tive photo­gra­phic techni­ques in the 1960s, her central concern is now the trans­fe­rence of the medium of photo­graphy into a painterly concept. For her, the most important media are light and shadow. Within her series of Constructs, created between 1979 and 1986, everyday materials are first staged in a black-and-white aesthetic and later illumi­nated with color, thus relieving them of their prosaic character. Parallel to this, she began her analog photo series of Archi­tec­tural Sites (1984–87). For real existing buildings such as the World Financial Center or the Whitney Museum of American Art, she used photo­graphy to build a platform of sorts on site, in order to stage the buildings in surreal light. The results are large-format, almost abstract, intensely colored photo­graphs in which illusion and reality merge with one another. In the last few years, she has also created video works with the intention of enhancing spatial illusion by incor­po­ra­ting real objects.
Barbara Kasten's oeuvre repres­ents a unique position in the inter­na­tional artworld. In the age of Photoshop and the seemingly unlimited possi­bi­li­ties of digital image manipu­la­tion, her works stand for an avant-garde position of the analog.
The exhibi­tion is accom­pa­nied by a publi­ca­tion in English and German (Verlag der Buchhand­lung Walther König; design: Ta-Trung, Berlin) with texts by Andreas Beitin, Carol S. Eliel, Elena Engelbrechter, Anette Hüsch, Alex Klein, and Magdalena Kröner, as well as an interview with Barbara Kasten.
Curator
Andreas Beitin
Curato­rial assis­tance
Elena Engelbrechter
Birte Hinrichsen


Publication
Magazin