Restaurant & Café
At the AWILON restau­rant we prepare light inter­na­tional special­ties: Whether lunch or dinner, the restau­rant serves fresh salads, fish or meat, delicious desserts, choice wines available by the glass, very informal or as a candle­light gourmet meal.
A new gastro­nomic location in the museum is the Café Kunst­pause, which opened at the end of March 2019 in the ground floor area. During museum opening hours, everyone can enjoy a delicious coffee specialty or a drink with a hearty or sweet snack in a relaxed atmosphere.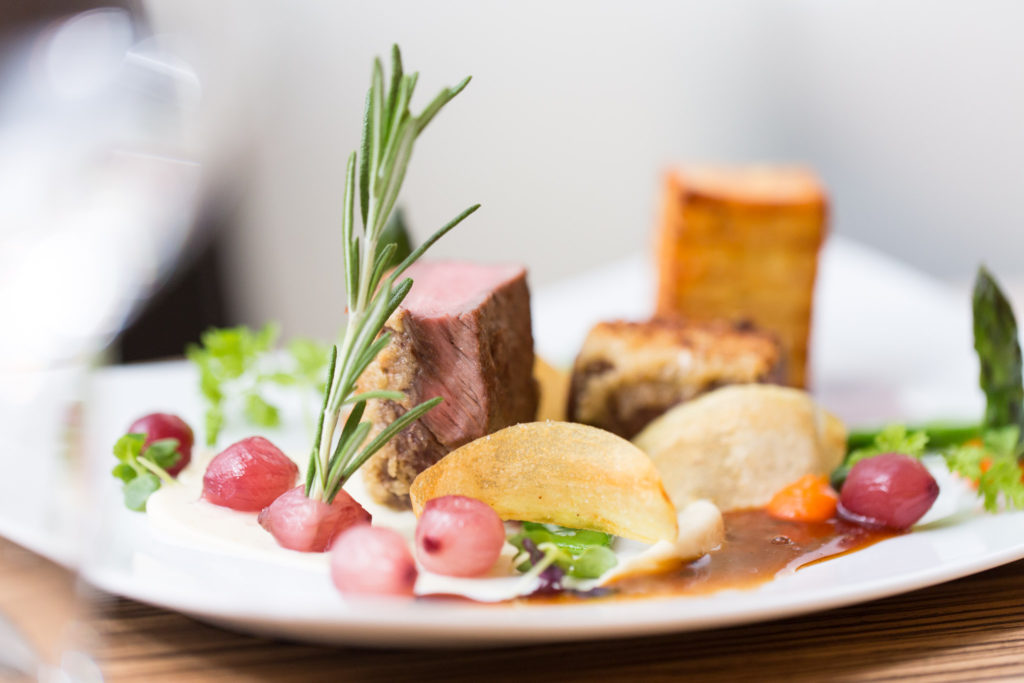 Restau­rant Awilon
Thu to Sat: 6 to 10 pm
Café Kunst­pause
Tue to Sun: 11 am to 5 pm (warm kitchen from 12 am to 2.30 pm)
Special opening hours can be arranged.
Reservations and orders
Restau­rant Awilon
Mail: awilon@wolfsburg.de
telephone: (05361) 25 59 9
WhatsApp: (01 57) 80 60 13 29
Café Kunst­pause
telephone: (05361) 86 10 28
After our regular closing time the Kunst­mu­seum Wolfsburg looks forward to welcoming you to "Eat & Art" on special evenings: The hour-long museum tour starts at 6.30 pm in which members of the museum's staff will guide you through the exhibi­tion and let you take a look behind the scenes.
After­wards we will be expecting you in our museum restau­rant for a three-course culinary treat—always in accordance with the season and largely prepared with regional products.

You can find dates in our calendar. Please note that the respec­tive appoint­ment can only take place if the minimum number of parti­ci­pants is reached.
Regis­tra­tions by E‑Mail to eat-art@kunstmuseum.de or under telephone (05361) 26 69 20.
Would you like to spend an evening of art and pleasure with your family, friends or colleagues? From ten persons upwards, we will be happy to arrange this for you on an evening of your choice! For these special occasions please contact us by e‑mail at veranstaltungen@kunstmuseum.de.
Are you looking for a special gift idea?
Vouchers are available at Restau­rant Awilon and Café Kunstpause.