Now Is The Time
25 years collection Kunstmuseum Wolfsburg
May 24, 2019 – October 13, 2019
Installationviews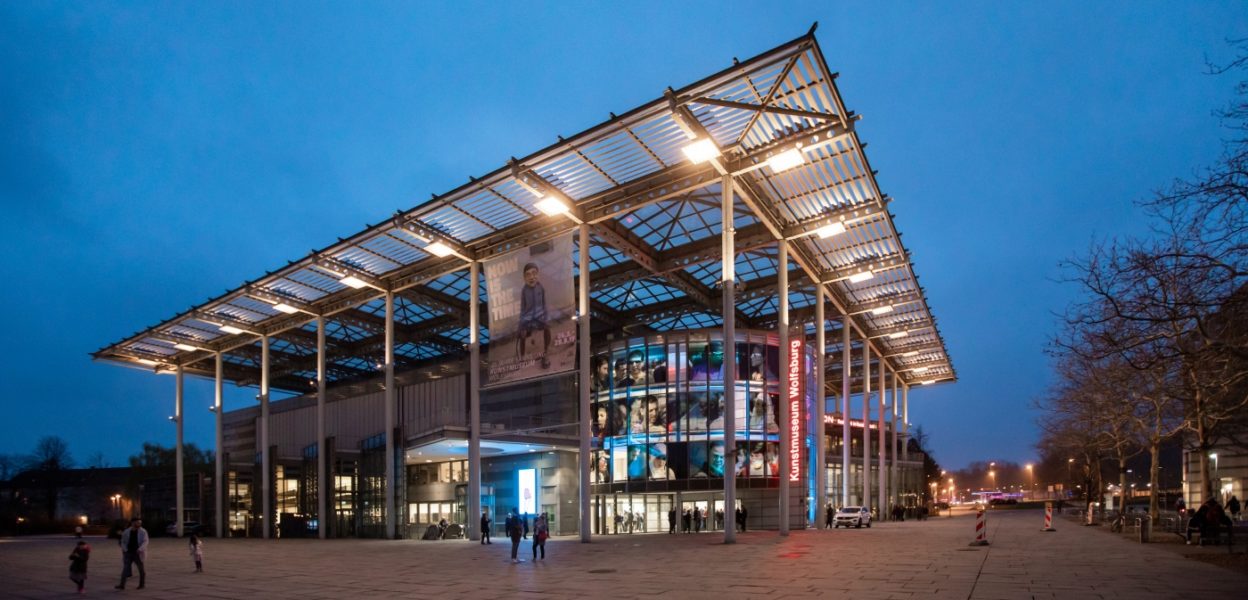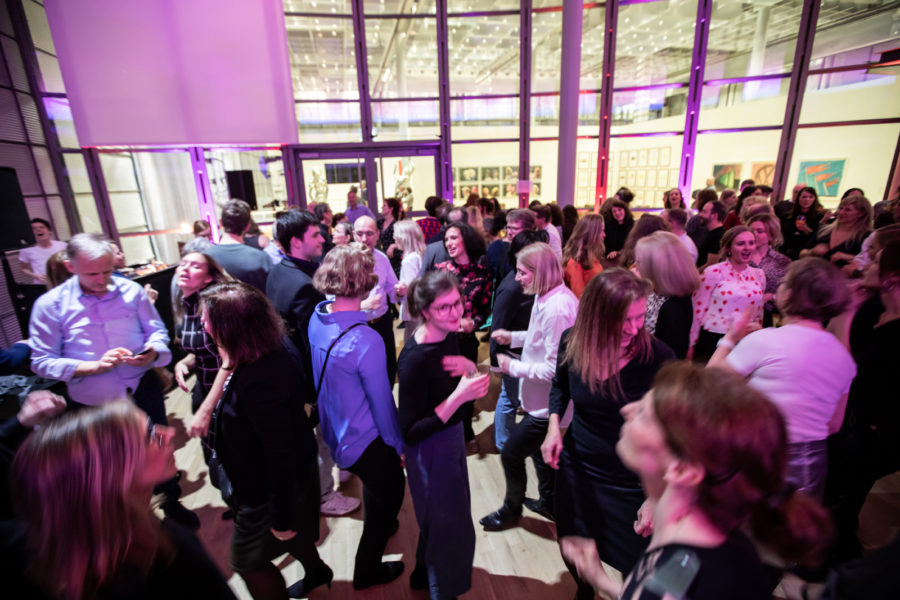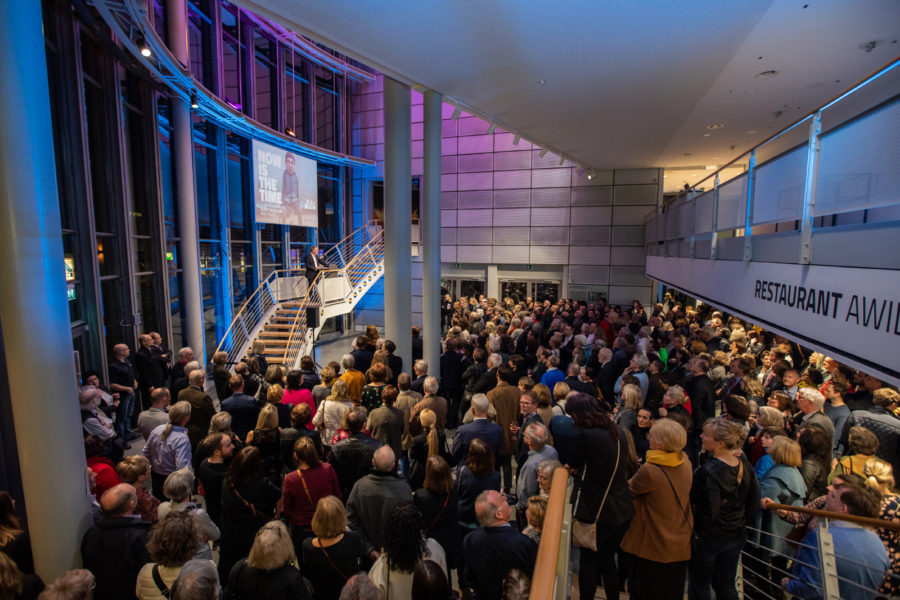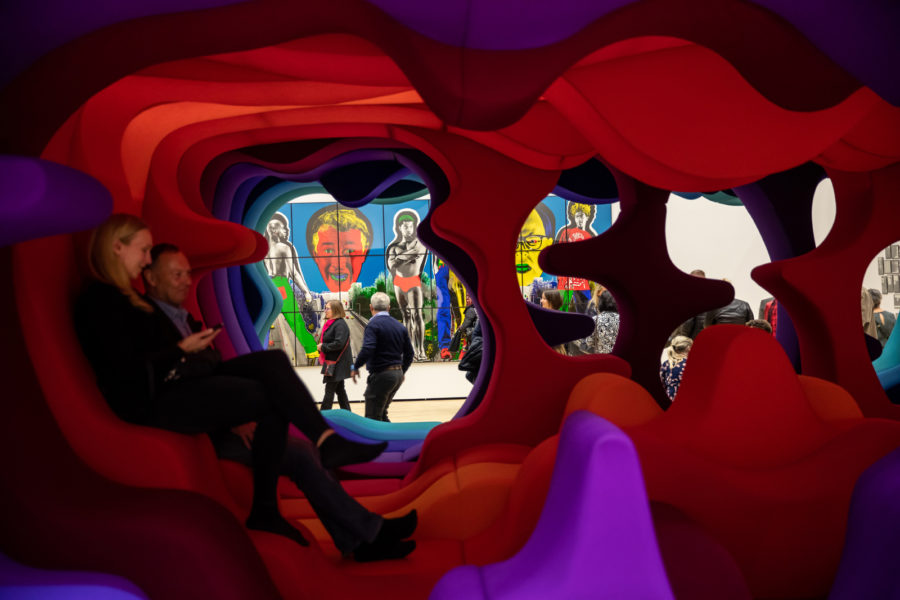 Info
Andreas Gursky, Sarah Morris, Jeff Koons, Cindy Sherman, Neo Rauch, Firelei Báez, and many more: collec­tion exhibi­tion extended through October 13, 2019
We're extending! Twenty-five years, more than 600 works—because our collec­tion is so extensive and multi­fa­ceted, we are giving our visitors a little more time to explore our anniver­sary exhibi­tion Now Is The Time. Through October 13, the large hall of the Kunst­mu­seum Wolfsburg will be dedicated to our collec­tion exhibi­tion, before some of the works will travel on to be shown in various other inter­na­tional exhibi­tions. On the anniver­sary weekend alone, roughly 2,500 visitors took advantage of this unique opportunity.
Andreas Gursky, Jörg Immendorf, Sarah Morris, Jeff Koons, Cindy Sherman, Gilbert & George, Nam June Paik, Neo Rauch—you will find major players as well as important new disco­ve­ries such as Firelei Báez and Mariana Vassileva. Paintings alongside photo­graphs, sculp­tures and expansive instal­la­tions, as well as video and sound works: The anniver­sary exhibi­tion provides the most compre­hen­sive insight into the collec­tion to date. It focuses on works from the last five decades and has a far-reaching national and inter­na­tional impact.
A new perspective within the frameworks of the anniversary exhibition: Helmut Federle
During the course of the exhibi­tion, the oppor­tu­nity arose to present all three works by the painter Helmut Federle from the collec­tion for the first time: Basics on Compo­si­tions XXXV (1992), Color of Monday Morning (2000–03), and Lima Suburbs II (2009). Federle, professor at the Academy of Art in Düssel­dorf from 1999 to 2007, repeatedly develops new harmo­nious pictorial compo­si­tions with, among other things, geometric patterns or the letters of his name. From clear struc­tures to prismatic, spherical light condi­tions, the works on view in the Kunst­mu­seum demons­trate the broad range of his artistic oeuvre.
The Collection
Founded in 1994, the collec­tion now unites more than 600 instal­la­tions, work groups, and indivi­dual works by 100 artists. The key year of the collec­tion is 1968. Almost all the works were created after this epoch-making turning point in contem­porary history. In the exhibi­tion, the spectrum ranges from works not shown for quite some time to the most recent acqui­si­tions: from Franz Ackermann via Christian Boltanski and Elizabeth Peyton to Fiona Tan, and Thomas Zipp. In recent years, it has been possible to once again substan­ti­ally expand the collection—above all with global, female, and political positions—especially thanks to the support of donations from private indivi­duals and the Circle of Friends of the Kunst­mu­seum Wolfsburg.
Artists in the exhibition
Franz Ackermann, Carl Andre, Nobuyoshi Araki, John M Armleder, Katie Armstrong, Richard Artsch­wager, Caroline Bachmann & Stefan Banz, Firelei Báez, Christian Boltanski, Stanley Brouwn, Tony Cragg, Jan Dibbets, Burhan Doğançay, Helmut Federle, Peter Fischli/David Weiss, Gilbert & George, Gauri Gill, Liam Gillick, Douglas Gordon, Andreas Gursky, Brian Harte, Eberhard Havekost, Jeppe Hein, Georg Herold, Gary Hill, Jörg Immen­dorff, Christian Jankowski, Sergej Jensen, In Sook Kim, Imi Knoebel, Ola Koleh­mainen, Jeff Koons, Jannis Kounellis, Michel Majerus, Joseph Marioni, Maix Mayer, Gerhard Merz, Radenko Milak, Sarah Morris, Julian Opie, Nam June Paik, Verner Panton, Daniel Pflumm, Otto Piene, Julius Popp, Prajakta Potnis, Neo Rauch, Thomas Schütte, Cindy Sherman, Beat Streuli, Fiona Tan, Mariana Vassileva, Jeff Wall, James Welling, Tim Wolff, Erwin Wurm, Thomas Zipp.
Partners