Kapwani Kiwanga
The Length of the Horizon
16. 9. 2023 — 7. 1. 2024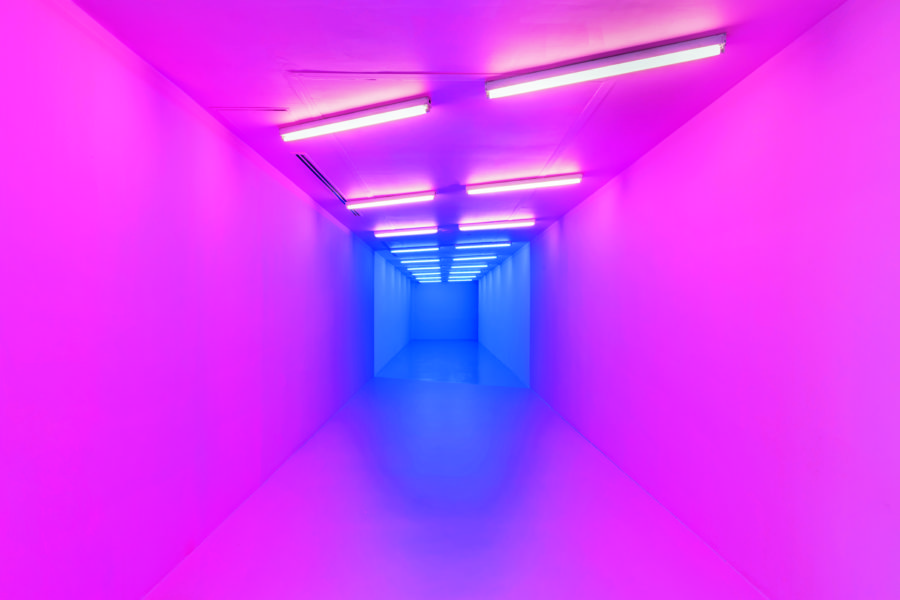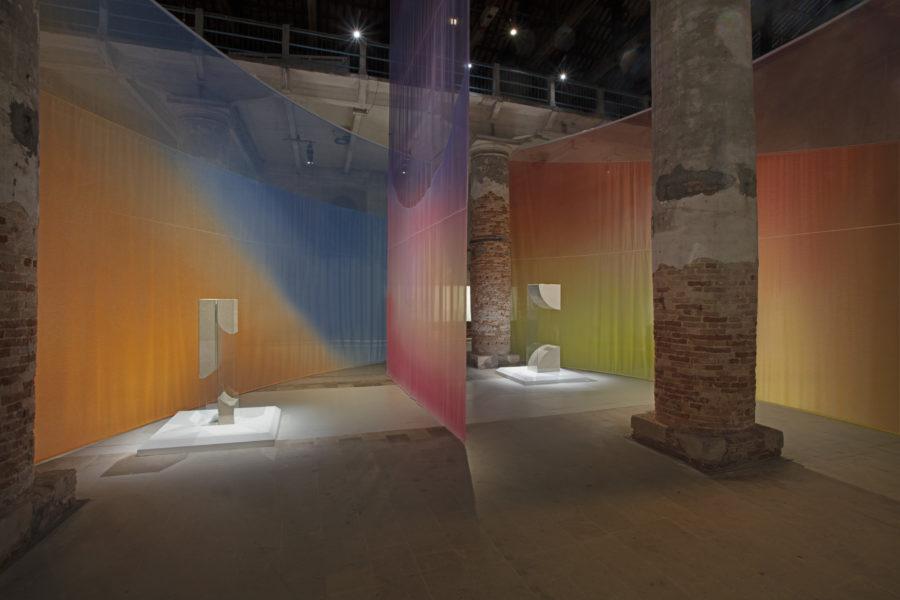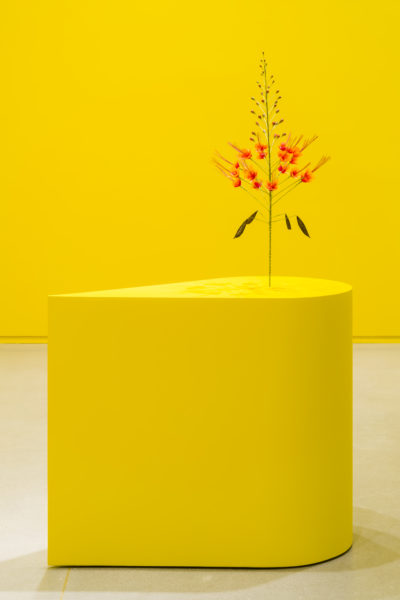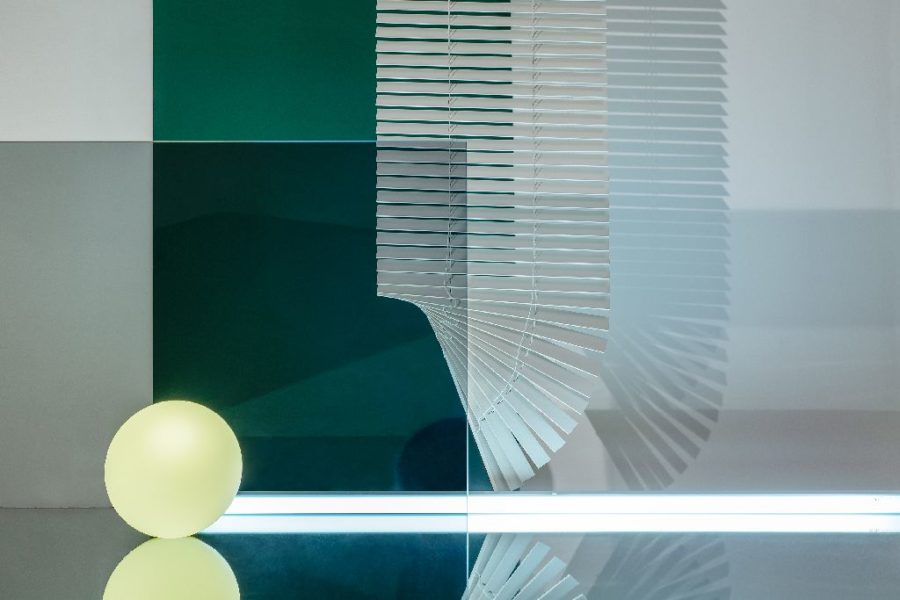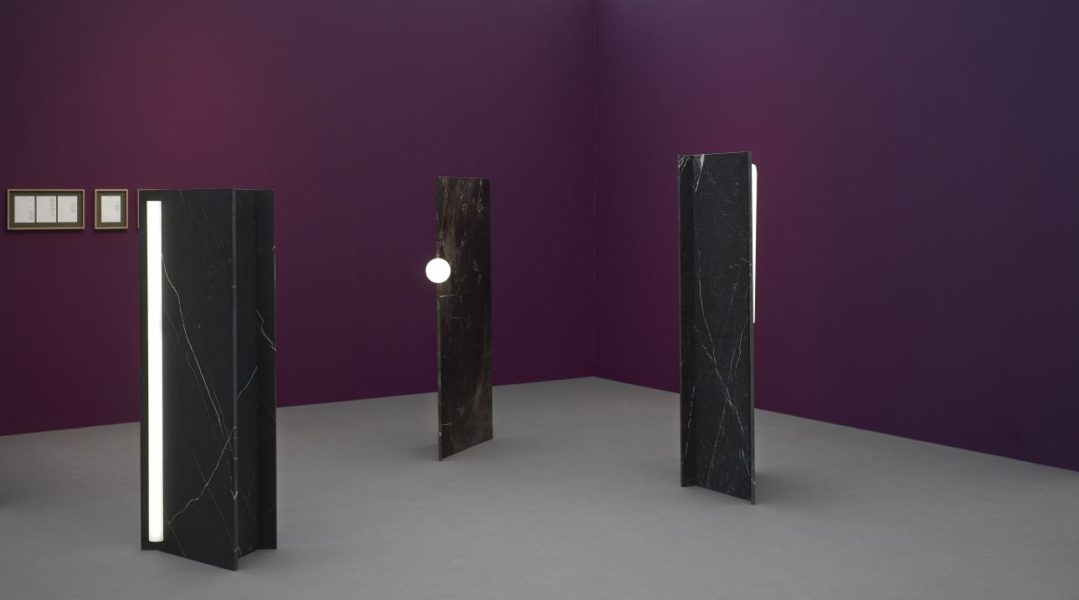 Infos
Archive-based, thema­ti­cally highly topical, and future-oriented: This is how the impres­sive work of Kapwani Kiwanga (b. 1978) can be described. In the fall of 2023, the Kunst­mu­seum Wolfsburg will present the first compre­hen­sive mid-career retro­spec­tive of the Canadian French artist, who was recently awarded the Zurich Art Prize (2022) and the presti­gious Prix Marcel Duchamp (2020), who will represent the Canadian Pavilion at the 60th Biennale di Venezia in 2024.
Kapwani Kiwanga is adept at seducing viewers aesthe­ti­cally, while at the same time touching them in terms of content. For she uses the power of color, light, and material to tell history from a new perspec­tive and to point to asymme­tries of power. Delicate plants harbor toxic power and history, colors unfold manipu­la­tive effects, and light is exposed as a political instru­ment. The most striking feature of her work is the artistic trans­la­tion of a well-founded theore­tical basis, whereby her instal­la­tions, paintings, works on paper, photo­graphs, and video works captivate through formal clarity and reduction. In doing so, Kapwani Kiwanga spans an arc of reference from the local to the global, incor­po­rates location factors, but also addresses colonia­lism, postco­lo­nia­lism, gender, racism, slavery, faith, and spiri­tua­lity. As a trained anthro­po­lo­gist and compa­ra­tive religion scholar, she has the academic background for her inter­di­sci­pli­nary, social-analy­tical practice, in which she works with so-called exit strate­gies. She searches for a vocabu­lary that invites multi-perspec­tive ways of looking at existing situa­tions and hardened hegemonic struc­tures in order to think about them differ­ently in the future. Through this histo­rical-socio­po­li­tical dimension, which is only revealed at second glance, Kapwani Kiwanga breaks up the visual pleasure of her works in terms of content, doubling their effect and giving them a lasting impact.
Raised in Hamilton, Canada, Kiwanga studied anthro­po­logy and compa­ra­tive religion in Montreal before parti­ci­pa­ting in the "La Seine" program at the École nationale supéri­eure des beaux-arts de Paris. The artist lives and works in Paris and is currently a fellow at the Harvard Ratcliffe Institute/Harvard Univer­sity, Cambridge, Massachusetts.
The exhibi­tion will be accom­pa­nied by a compre­hen­sive, richly illus­trated publi­ca­tion (German/English) with an extensive interview with the artist by Cecilia Alemani and texts by Julie Pellegrin and Uta Ruhkamp (ed.).
Curator
Dr. Uta Ruhkamp

Curato­rial Assistant
Dino Steinhof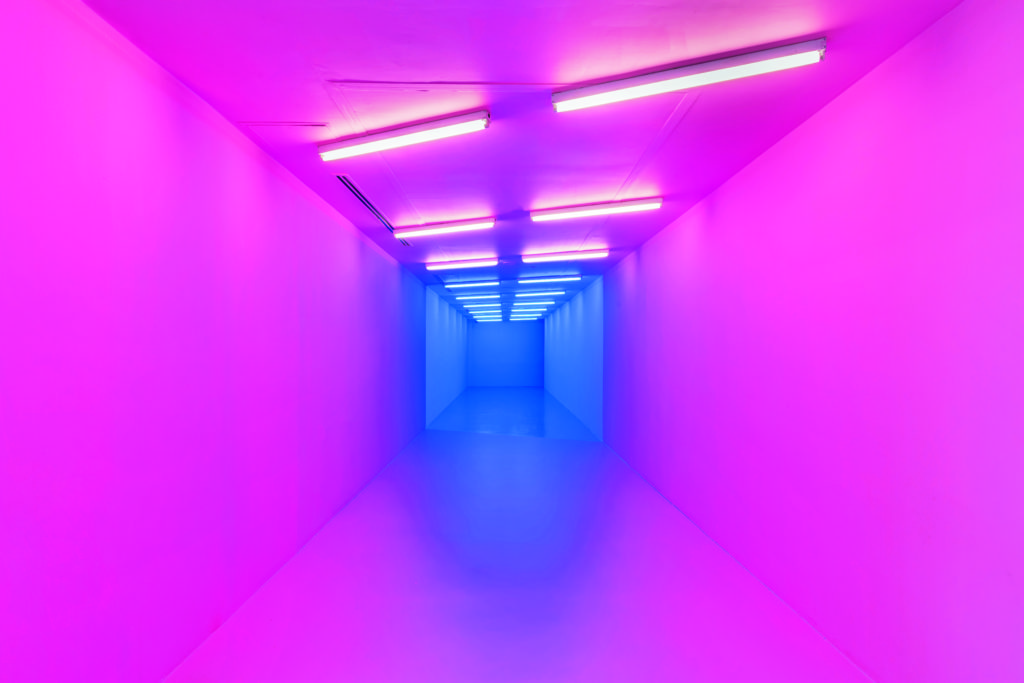 Magazin
Publication
Media Partner